I've watched all but the most recent episode of Star Trek Discovery, which is more than any human being should have to bear (how ironic that it shortens to "STD" because it feels like you're suffering from one every time you watch this stupid show).
I don't think it's even about politics directly, though of course the pushing of leftist ideology is at fault fundamentally. It's just that to the average person who's spent their whole life watching Star Trek, STDTrek doesn't feel even a little bit like Star Trek. It has dialogue that is completely wooden and artificial, terrible acting, a Starfleet that seems to have no redeeming qualities, incompetent crew, characters constantly bickering and even betraying each other... in short, they compare it to whichever past Trek was their favorite and find
no resemblance
.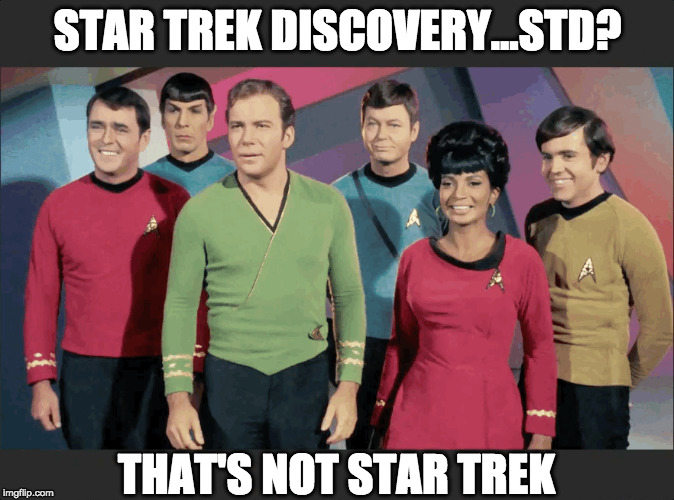 I said it before already: the main advantage that The Orville has over STD is that the Orville is set in the Star Trek universe, and STD clearly isn't.
RPGPundit
Currently Smoking: Neerup Chestnut + Image Virginia