The day has come, in spite of Rosie O'Donnell calling for martial law and CNN expressing open fantasies about an assassin murdering Trump and Pence so that Obama or someone from his administration could stay instead.
Attention American ctrl-left cunts: DONALD TRUMP IS YOUR PRESIDENT NOW.
There is no escape.
He is what you get for a decade of being totalitarian motherfuckers who treated our civilization with contempt, ordinary people with disdain, and freedom of speech as the enemy.
To quote my friend Allum Bokhari: Donald Trump is president now. And to think, all this could have been avoided with a bit more ethics in game journalism.
So naturally, today is the peak day of Schadenfreude.
YOU FUCKERS LOST.
You've lost everything now. You don't get to be in charge anymore. People like ME are in charge. Yes, that's right, be scared. Because I'm going to do the most terrible thing you could imagine to you: I'm going to laugh at you and belittle you and say mean things to you, and I'm going to make other people more free.
Donald Trump's victory is more than anything a massive Fuck You to the ctrl-left. The same gang of shitsucking meatsacks who were calling for the extinction of white people, or how Hillary should use executive power to arrest anyone who disagreed with feminists on the internet, or how government should force private businesses to hire 50% minorities, right up to the day of the Election.
And also the same gang of shitsucking meatsacks who wanted to control language, censor games, and blacklist game designers who dared to defy them in the tabletop RPG hobby.
You're done now, cunts.
The Age of Political Incorrectness is here now. Your bleating about triggers and micro-aggressions are irrelevant now, you gang of fucking pussies.
But I promise, you can still cry all you like about how offended you feel. Please cry. It gives me wood every time you cry.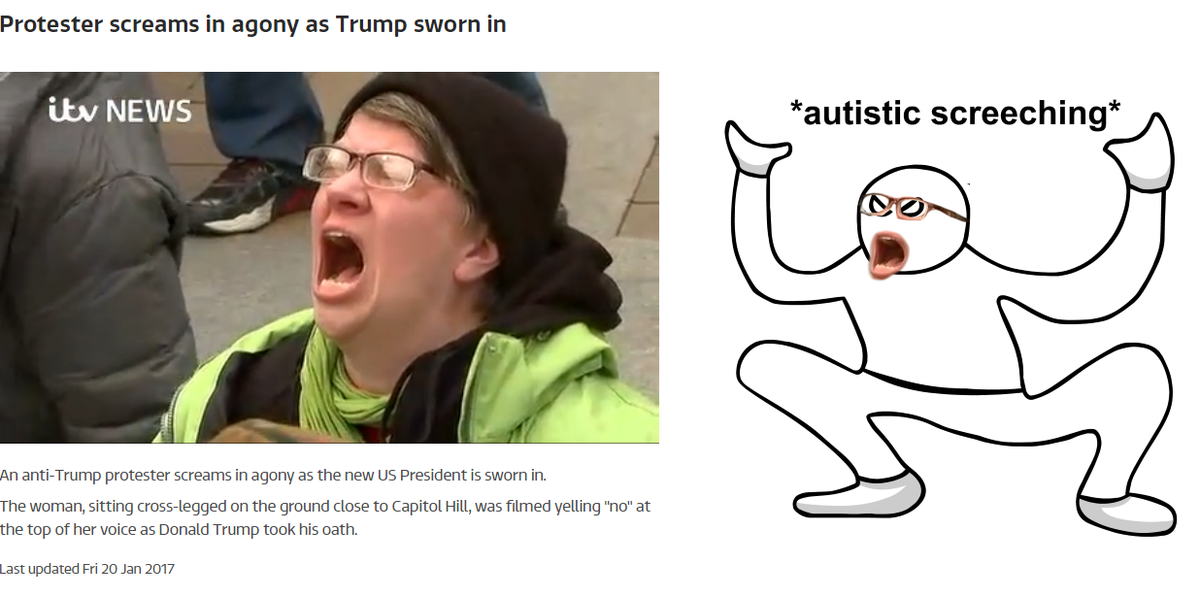 Delicious.
I want to see you all wail with tears at how you don't get your way, like the moral toddlers you are. Please wail and scream and shout at our victory, because now you can't threaten us or make us afraid if we defy you anymore. We've taken away all your toys. You don't get to control what others do or what others say or what others can read or play or how others think.
We won. And we set everyone free.
So go fuck yourselves.