Them, when I Trigger Every SJW Swine in the RPG Hobby at once: "How can we take down the Pundit? I know! We'll call him The Final Boss of Internet Shitlords!"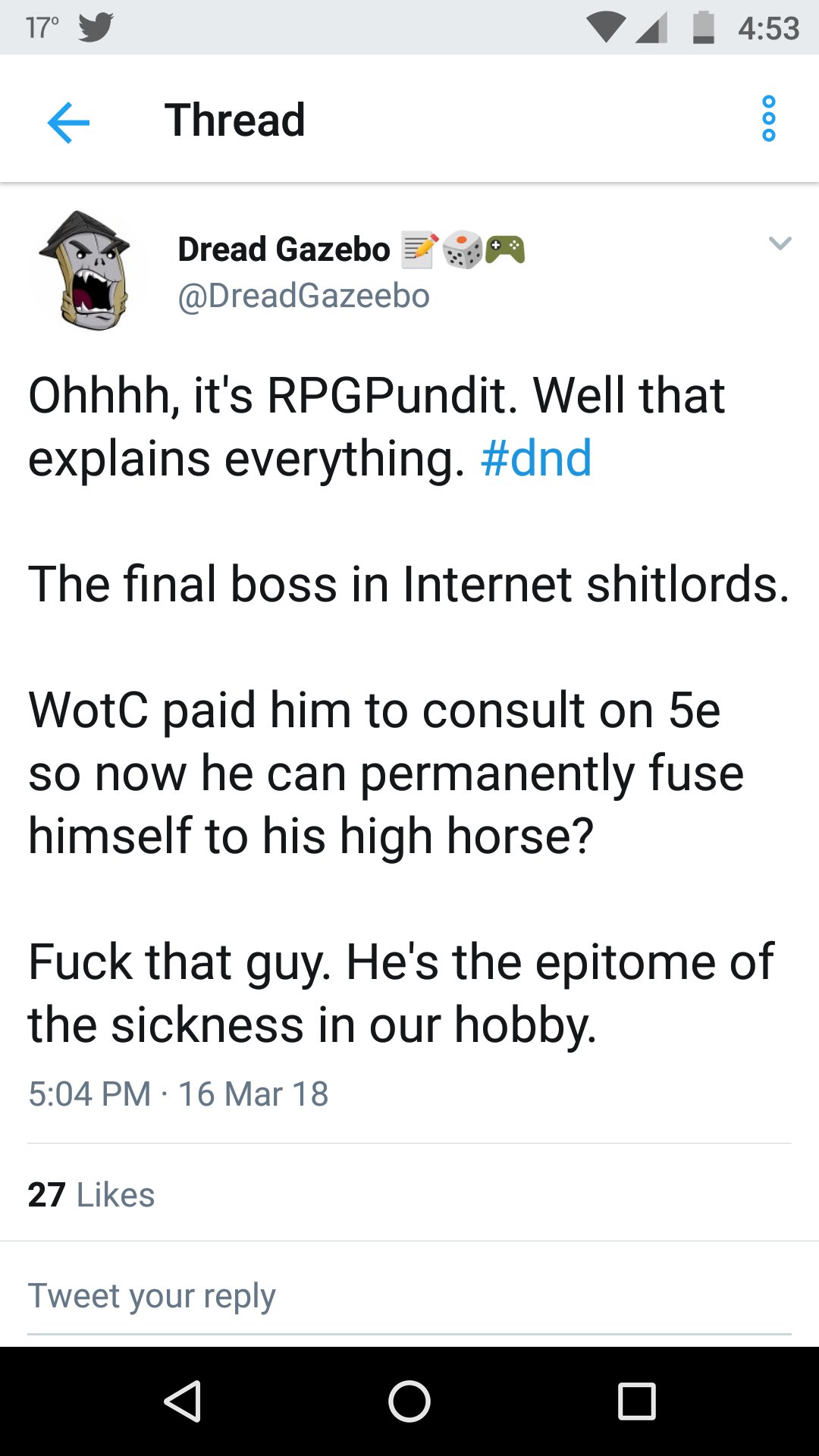 Me: "Wooooo! I did it!! SUCK IT, MILO!!"
And all this just because I disagreed with their notion that people who don't play RPGs (and maybe even dislike RPGs) should get to be policy-determining members of the RPG "Community".
In other words, I said "D&D should be for people who play D&D".
Who knew Godhood would come so easy?
RPGPundit
Currently Smoking: Lorenzetti Oversize + H&H's Chestnut
PS: of all the swine I've been dealing with, my favorite so far was this one guy, "Darren Steele".
He demanded that we go to private DMs to talk, because he "didn't want this to be about ego or point-scoring".
PPS: Before anyone tries the joke here too, don't worry, I'm sure Milo won't take my statement about him 'sucking it' literally. He can tell I'm being metaphorical because my cock isn't black.